Photos
Here are pictures of the Sharingwood Community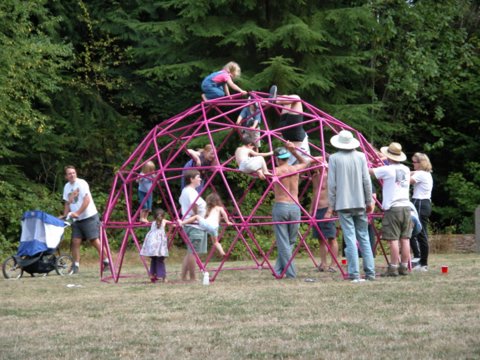 The Dome on the Playfield
2004 Retreat - on the Playfield in Phase II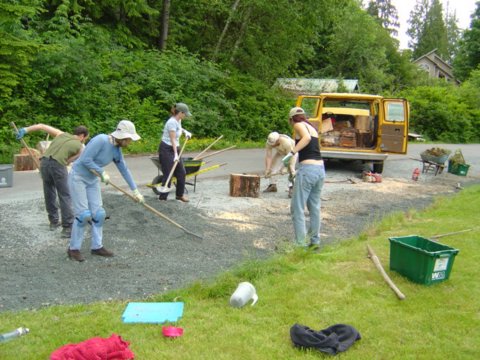 Work Party on the Playfield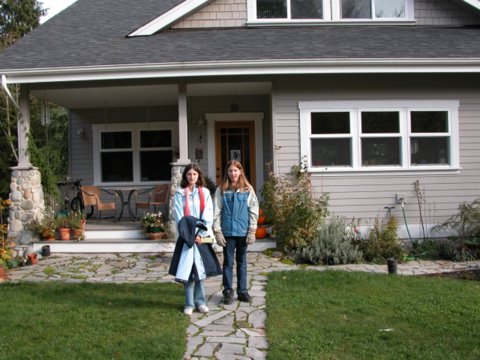 Phase II House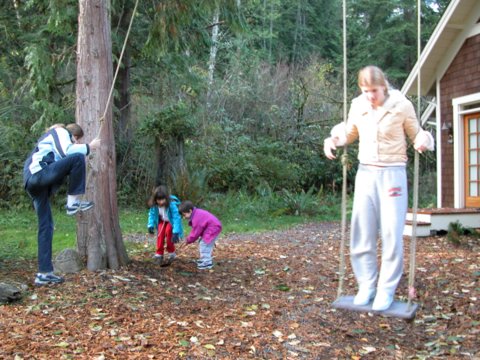 Playing in the backyard.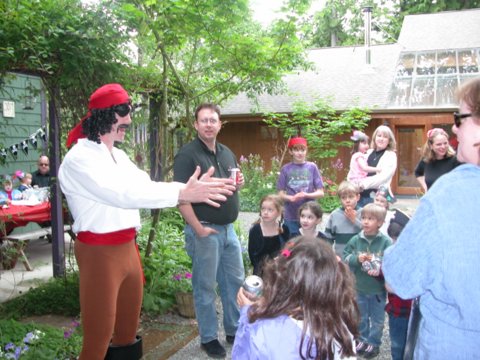 Kids theme party.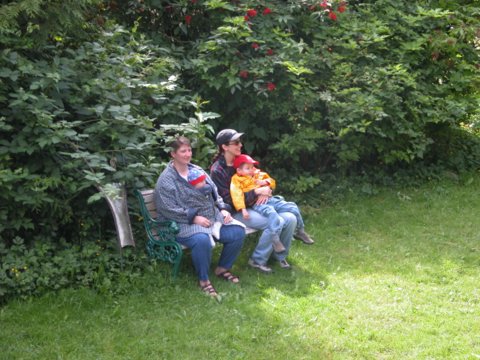 Sitting by the common house.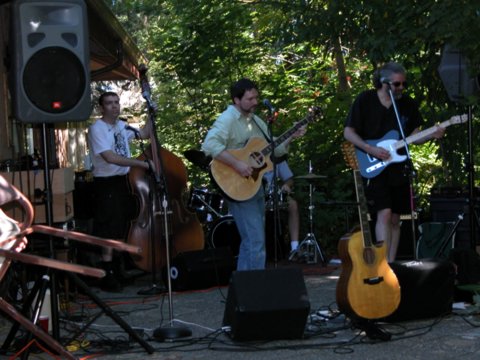 Thornton Creek Plays Bluegrass at the Berry Festival on the Common House Patio.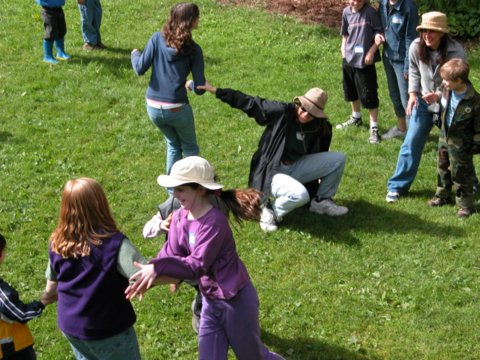 Tag on the lawn.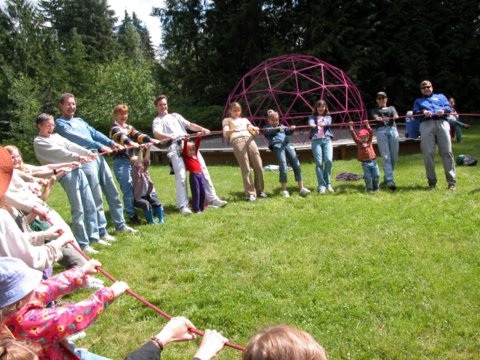 Retreat Activity.
Event on the playfield.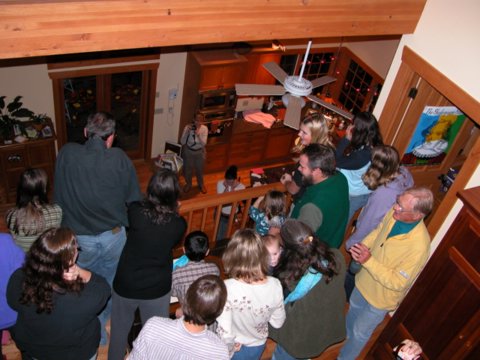 Party in Phase II House.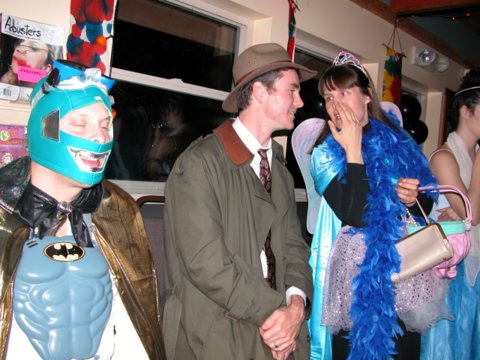 Annual Halloween Party in the Commn house.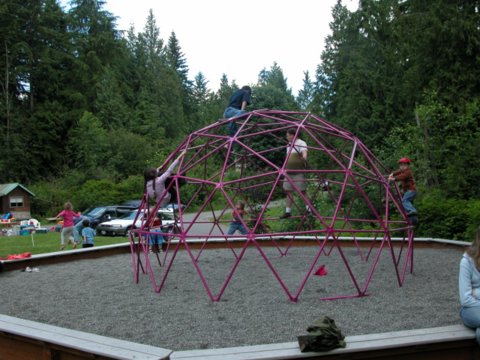 Climbing on the Dome.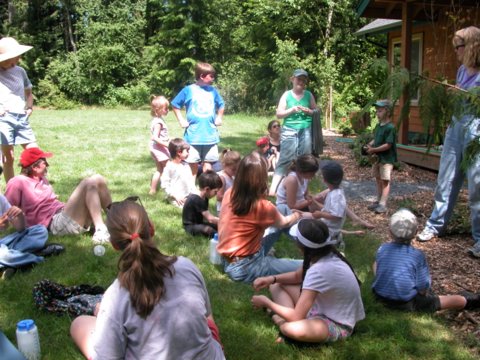 Sitting on the playfield.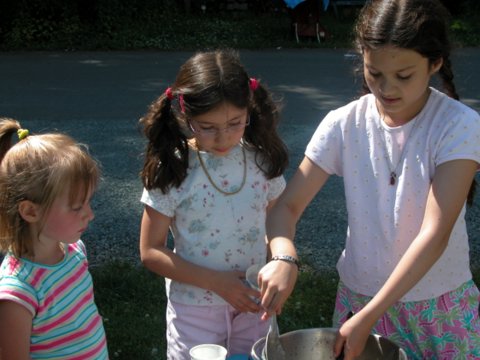 Nice cold punch.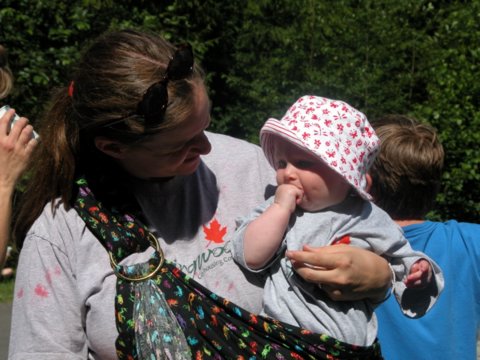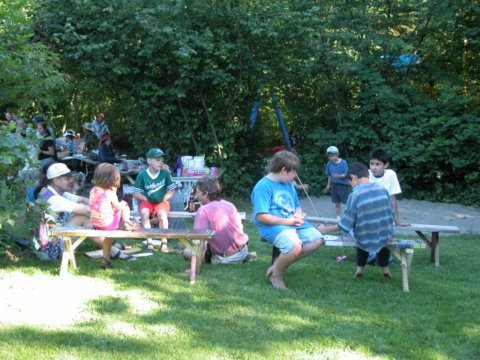 Outside the common house around dinner time.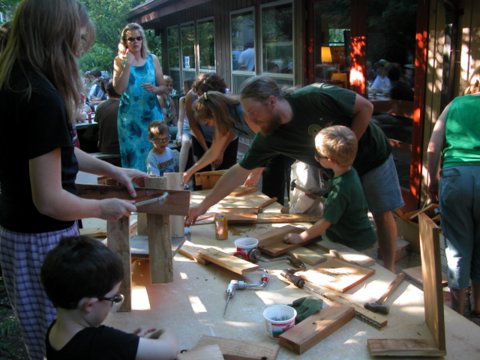 Building project.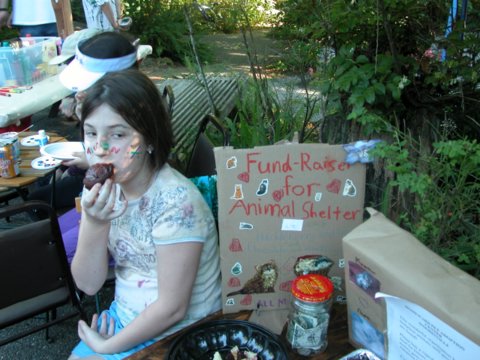 Berry festival fundraiser.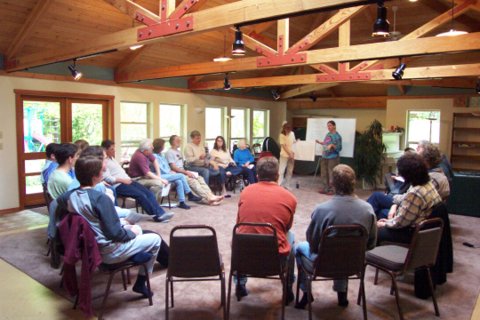 General Meeting.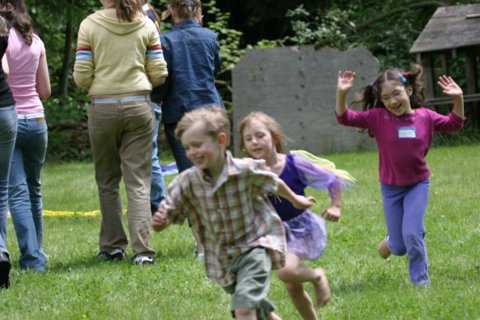 Tag is popular among the kids.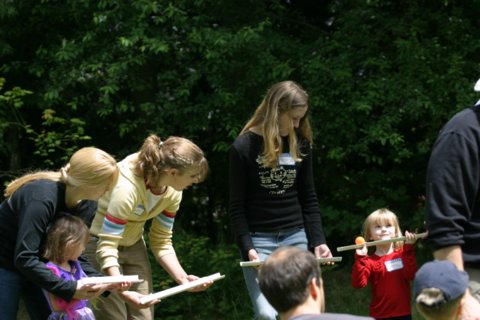 Retreat ball rolling contest.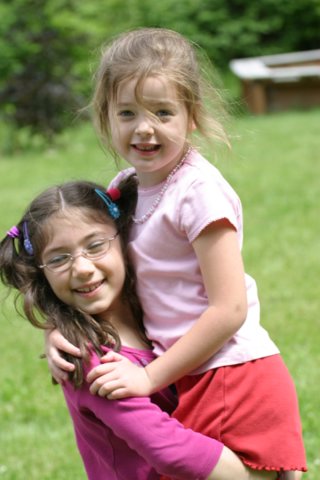 New friends.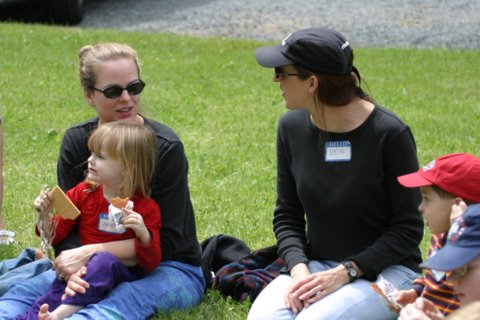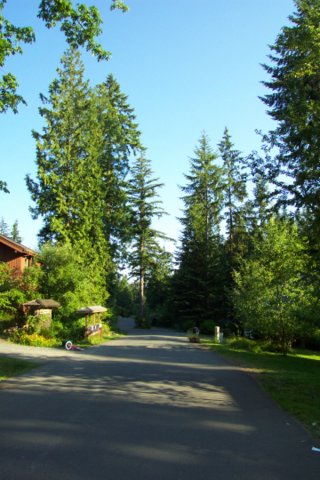 The main road on a summer day.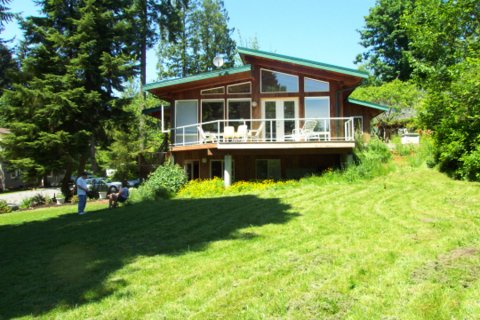 Contemporary Home Lawn in Phase I near the Common House.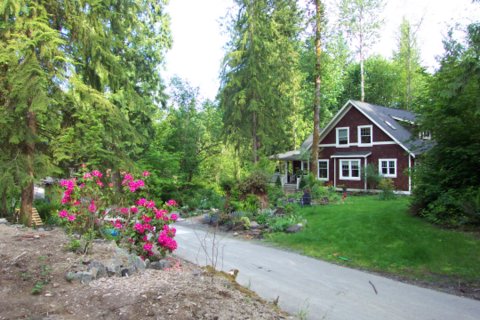 Phase II Pedestrian circle, flowers & House.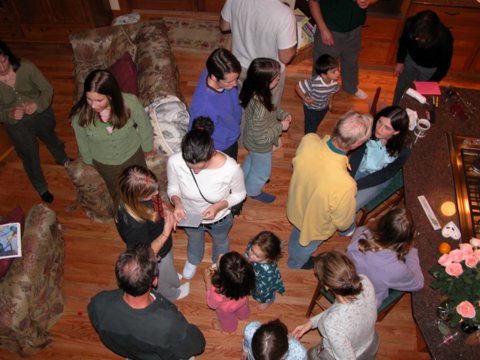 Going away party at Phase II home.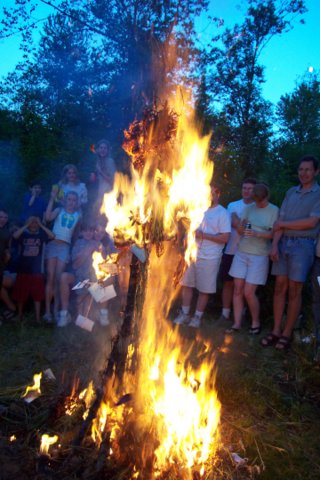 Fall Fire Circle Bonfire.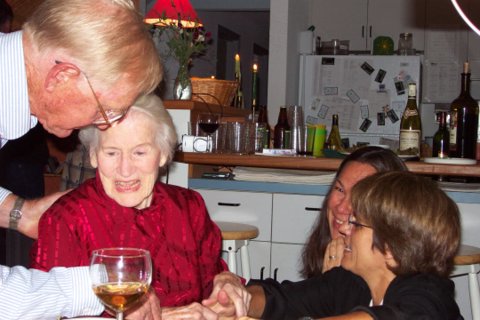 Shirley the Founder at a Party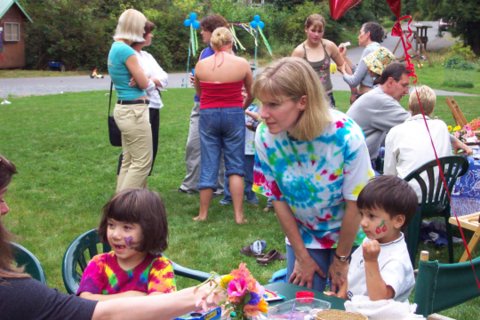 Berry Festival Table.
Bouncing in the backyard.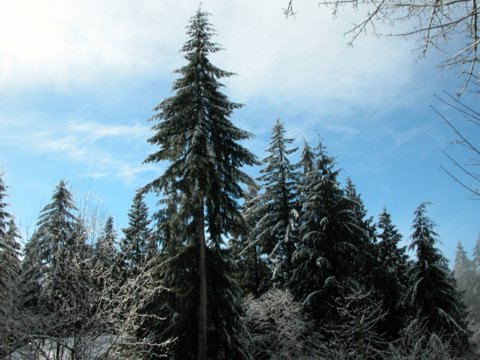 Crisp Winter Day.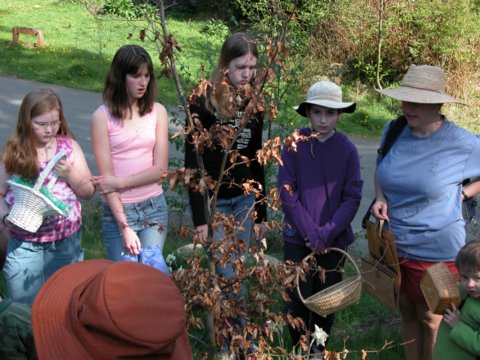 Looking at the tree.
Phase I under snow.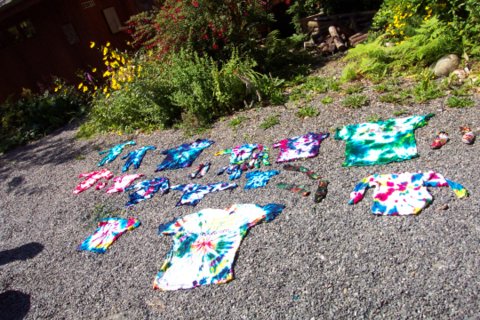 Drying Shirts in the Driveway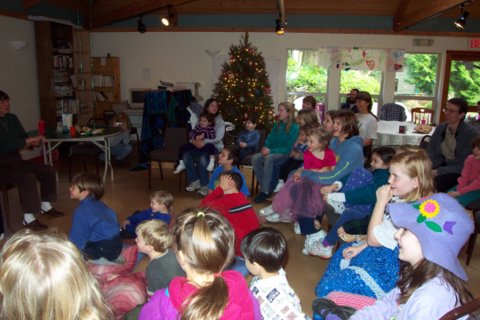 Puppet Show at the Common House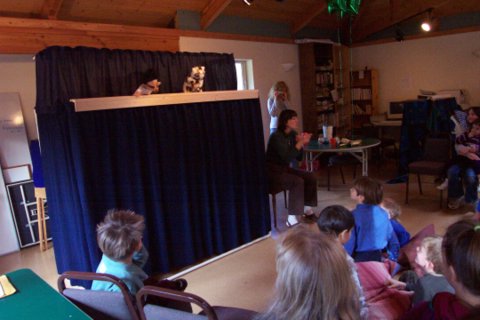 Here are the Puppets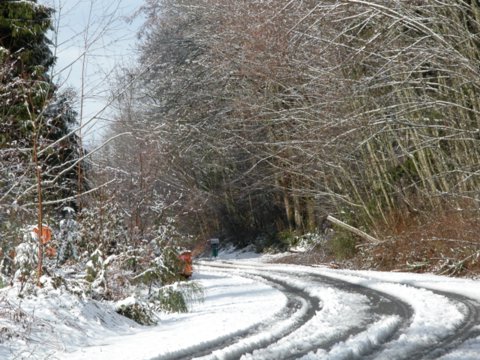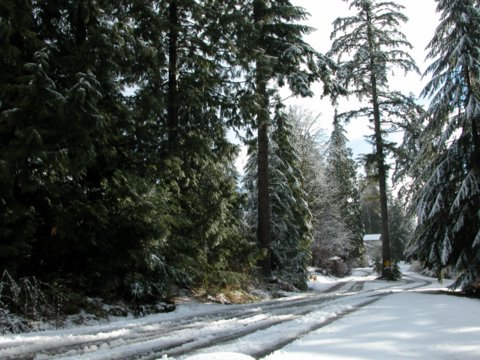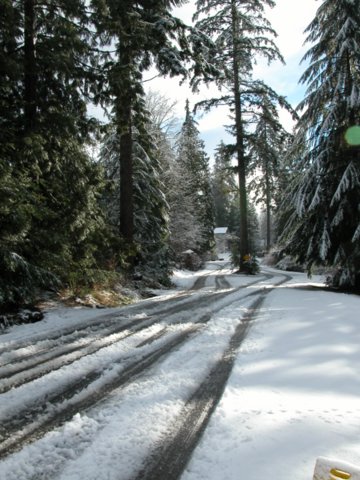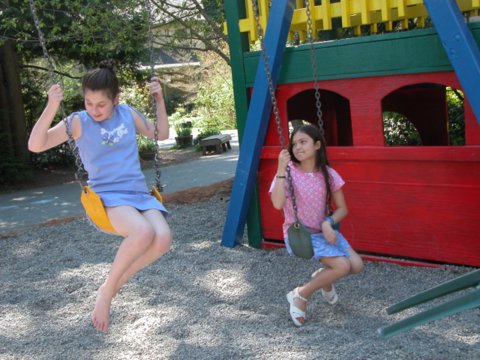 Swinging on the Playground.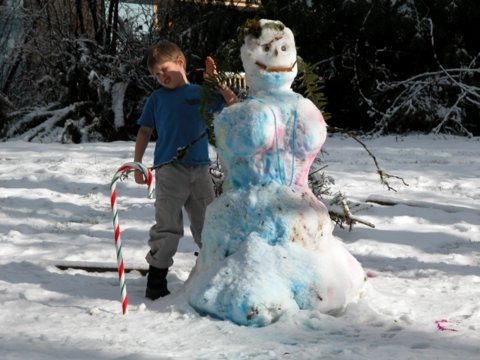 Sun in the eye.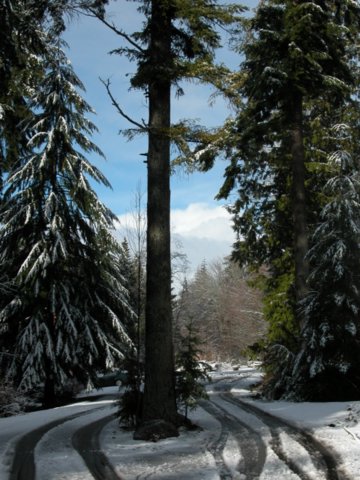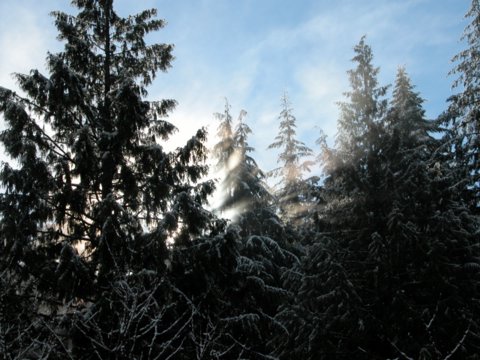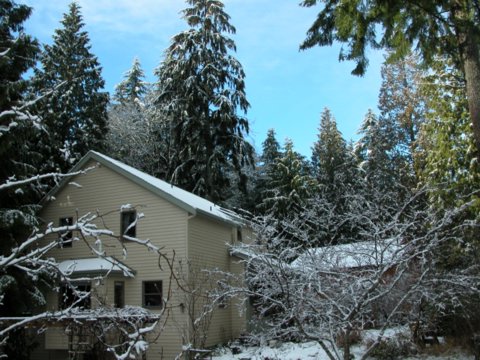 Phase I house on a rare snowy day.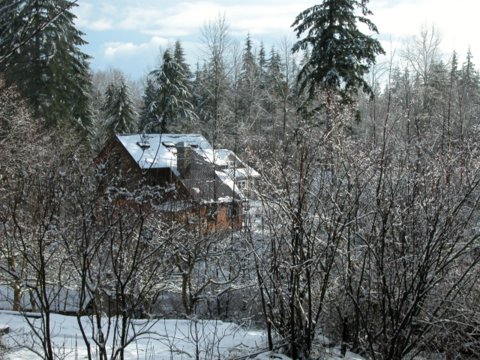 Looking down into Phase II from Phase I on a snowy day.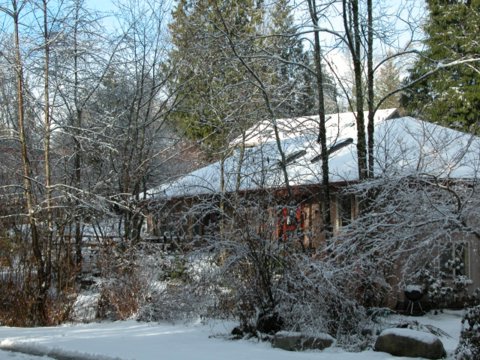 Common House in snow.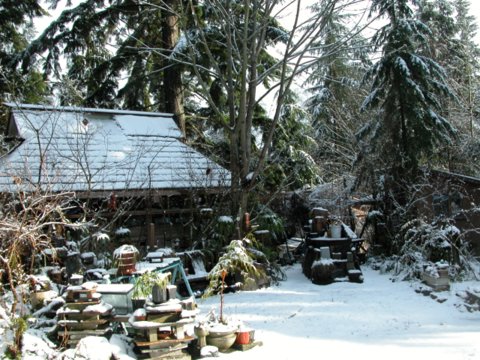 The house that Jack built.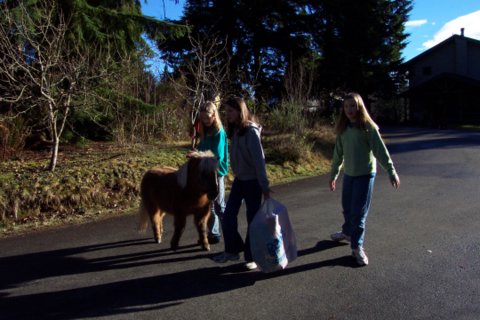 Walking the horse.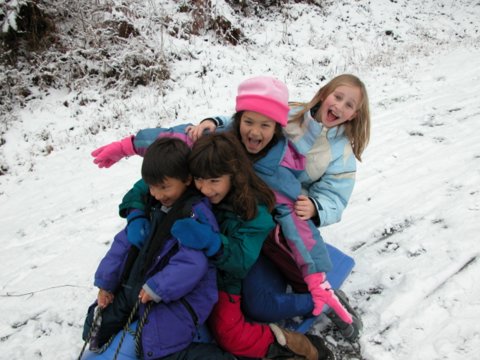 Sledding fun.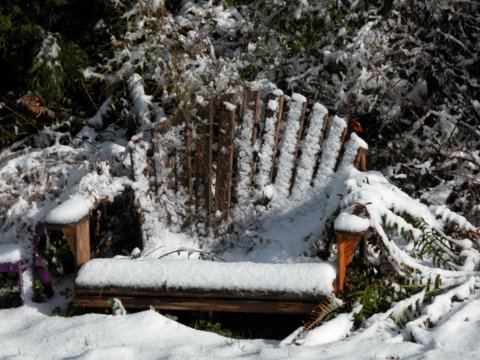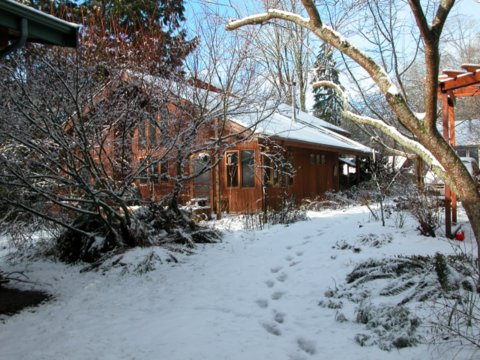 Phase I Path.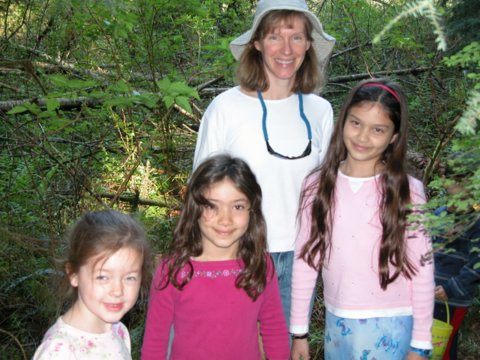 In the Greenbelt.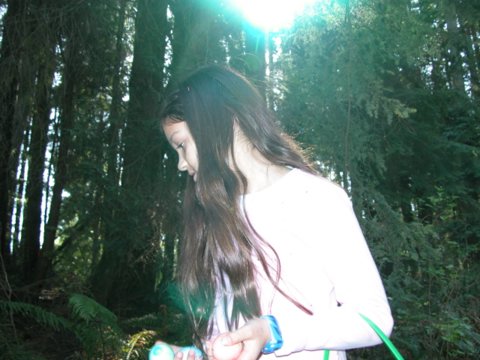 In the Greenbelt.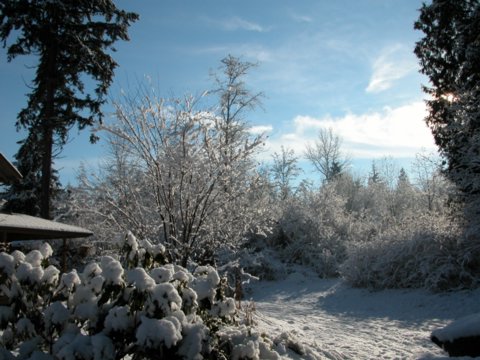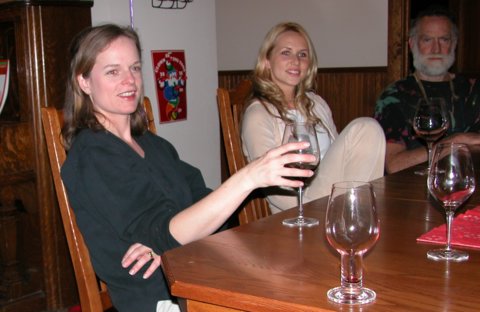 Relaxing.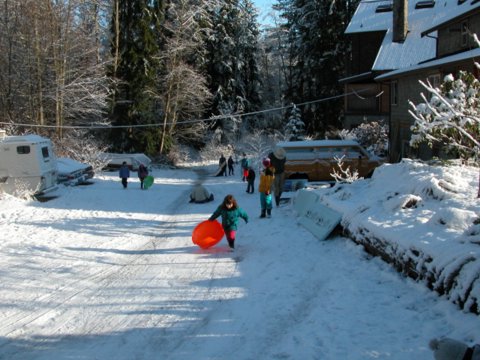 Sledding.
More sledding.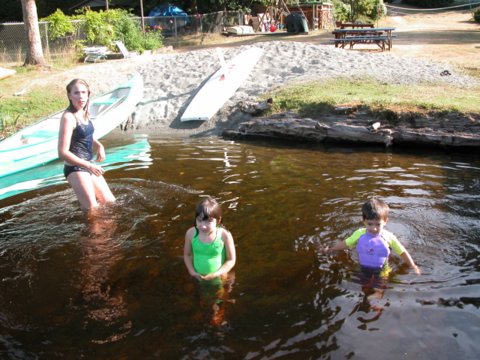 Nearby Lost Lake.
Painting the climbing structure.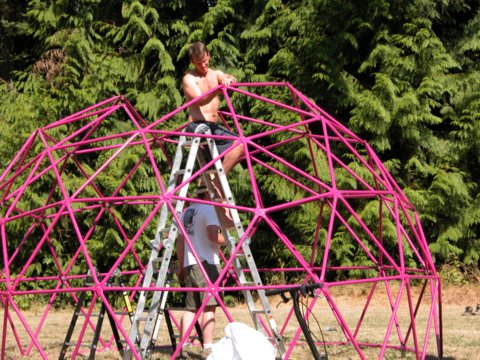 Putting up the dome on the playfield.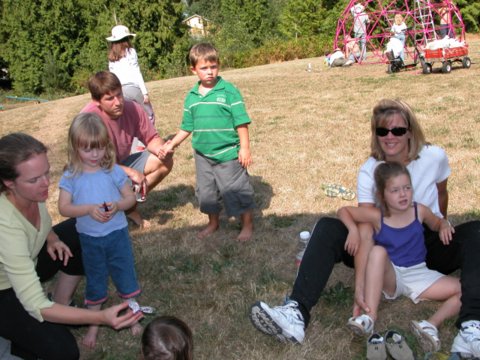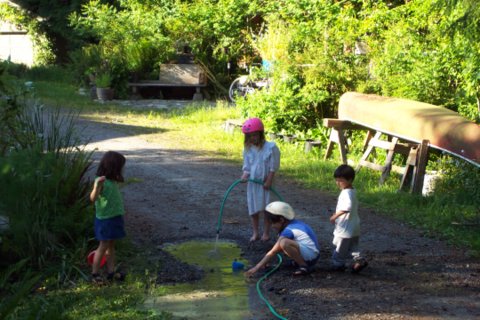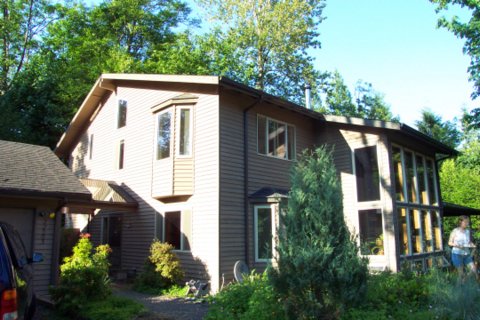 A couple shots of Sharingwood from the Air. TO the Southeast of the bottom tip of lost lake, you can see the main road with houses on the sides, that is Phase I. The loop at the bottom is Phase II.
You can make out Phase II at the very bottom of the picture.
A cookout by the common house.
The community playground. Climbing structure is to the right.
Biking through the main road in Sharingwood.
Picking berries is a favorite for children at Sharingwood.
Children's craft activity outside of common house Playground in backgroud.
The reclining audience at Spring fling on the playfield.
The greenbelt is seen in the back. It's 28 acres and is currently in the process of going into land trust to preserve it.
Baseball is popular on the playfield.
Tag is also popular.
Here's a holiday time play in the common house.
It snows more out here than in Seattle.
Dress warm.
King of the mountain.
Here's the Sharingwood boys club.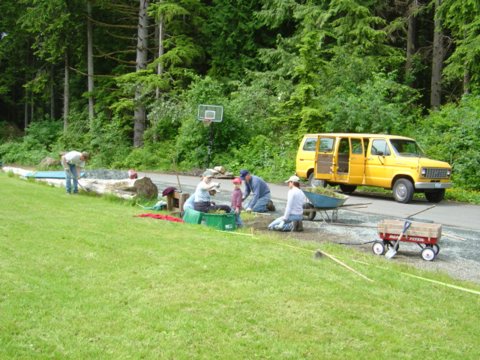 More Work on the Playfield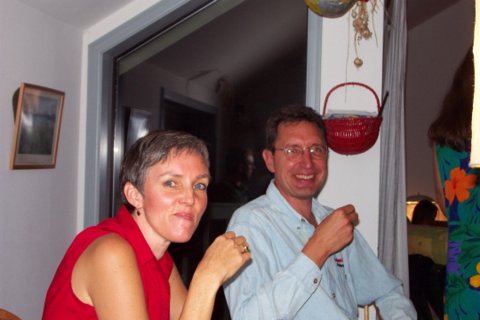 Party in phase II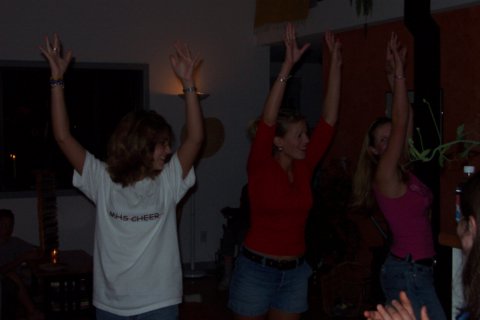 Three Cheers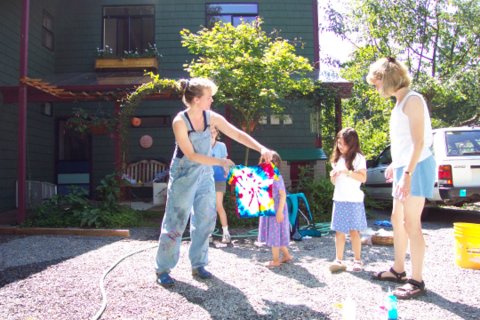 Tie Dye Party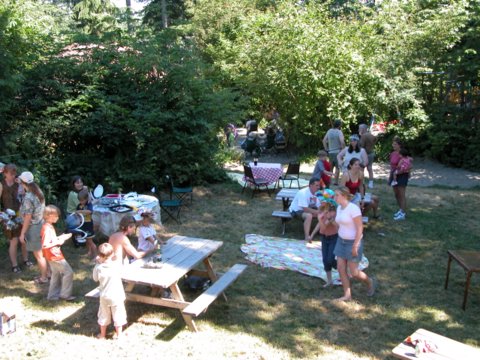 Party in Phase I near Common House.
Click here to learn more about the Sharingwood Community.